Best Ways to Help Ukraine During the Genocide
It has been weeks since Russia attacked the free country of Ukraine.
In the last weeks, there have been thousands of civilians, children, animals who have been murdered by russian terror regime.
If you are looking to help Ukraine in the best way, but do not know how - this portal is for you.
We do real work and show real results!
Your donations will help Ukraine purchase much-needed military equipment and medical supplies.
See out our results

Donation reports from the past few days

Thousands of people are buying products through curated Amazon Lists

 

Donations from Medical list on Amazon

Donations from Military list on Amazon

 

We raised at least $200K worth of supplies in just a week.

People are purchasing military, medical and humanitarian supplies.

Visitors are gladly clicking "DONATE" buttons and donating to the cause!

Donations are coming every day - Amazon trucks full of much needed items are arriving daily.

 

 

Volunteers at Meest (the company that packages and ships supplies) are working tirelessly to pack everything and ship to Ukraine ASAP.

 

Everything gets shipped on the first available flights to Ukraine and get delivered to our brave soldiers and volunteers who save lives daily.

 
Donate Money
These are the best official accounts that we recommend.
Support Ukrainian Army
Help us save our brave soldier's lives
About

The National Bank of Ukraine has decided to open a special fundraising account to support the Armed Forces of Ukraine.

The central bank's decision comes after the Ukrainian government imposed martial law throughout Ukraine in response to armed aggression by Russia and the renewed threat to Ukraine's independence and territorial integrity.
Donate to Humanitarian Needs
Help civilians and refugees
About

NBU Opens Special Account to Raise Funds for Ukraine's Armed Forces The NBU has opened a current account for the Ministry of Social Policy of Ukraine for humanitarian purposes. The account is meant for charity contributions from Ukraine and from abroad. The Ministry of Social Policy will channel the raised funds to support Ukraine's citizens severely affected by the war.

Money transferred to this account will be used by the Ministry of Social Policy:

to provide food and shelter for refugees and citizens that have been displaced due to military conflict

to provide clothing, shoes, and medicine for them

to buy staple goods for the population

to pay out one-off financial aid and to meet other essential needs of the population.
Other Non-Profits and Charities
Expand to see our top picks!

🫶 Humanitarian

 

The NBU has opened a dedicated humanitarian account, collecting funds to provide food, shelter, clothing, medicine, and other essentials to refugees and citizens. The account accepts multiple currencies, including U.S. dollars, euros, and British pounds.

 

World Food Program (WFP) is a humanitarian organization that provides food assistance to people who have been forced from their homes by conflict or disaster. WFP has launched an emergency operation in response to the Ukrainian crisis and aims to reach over 3 million people inside Ukraine. Meanwhile, they are also working with UNHCR to assist 300,000 people who have fled the conflict.

 

 

The Ukrainian Ministry of Health and the Red Cross have created a joint account to support doctors and medical facilities in Ukraine. All funds are being used to meet the needs of doctors, hospitals, emergency care facilities, and medics on the ground.

 

Providing immediate emergency aid and recovery support for 4 million people, prioritizing women and girls, families, and the elderly. Crisis funds provide food, water, hygiene kits, cash, cash assistance and ongoing support.

 

MSF teams remain on the ground in Ukraine and in neighboring countries, mobilizing to launch emergency operations. They are providing training to hospitals, delivering emergency medical supplies (trauma kits, surgical kits, etc.), and continuing to assess humanitarian needs.

 

Providing emergency support to respond to Ukrainians' most urgent needs as they evolve. Razom's current efforts focus on delivering critical humanitarian aid and medical supplies, and for other humanitarian needs, like transportation, evacuations, and refugee support.

 

SPF is raising funds to provide critical medical and humanitarian aid for paramedics and doctors in affected areas in Ukraine. They are distributing first-aid backpacks, medicine, medical tools, and other essentials that are saving hundreds of lives.

 

WCK is serving thousands of fresh meals to Ukrainian families fleeing home as well as those who remain in the country. They are providing round-the-clock meals at border crossings across the country and supporting local restaurants in Ukrainian cities.

 

DEC charities are in Ukraine and neighboring countries providing food, water, shelter, hygiene supplies, blankets, and healthcare to refugees and displaced families. Donate funds directly through their Ukraine Humanitarian Appeal.

 

UNHCR is working with authorities, UN agencies, displaced community groups, and other partners to provide humanitarian aid—shelter, food, water, and medical supplies—to people forced to flee their homes. They are on the ground in Ukraine and neighboring countries.

 

WHO is collecting funds and delivering emergency medical supplies to ensure the Ukrainian people have access to essential healthcare. Contributions go directly to deliver urgent healthcare to people across Ukraine and refugees in neighboring countries.

 

Hope for Ukraine supports individuals and families in some of the poorest communities across Ukraine. Your donation helps provide food to Ukrainians experiencing food shortages, rehabilitate wounded soldiers, and get basic necessities to children and families.

 

Every donation to Nova Ukraine results in immediate aid to real people who need it now. Money from donations is allocated daily to frontline volunteers helping provide emergency resources to both refugees and citizens who have remained in the war zone in Ukraine.

 

For almost 90 years, the International Rescue Committee (IRC) has been responding to the world's worst humanitarian crises. When a new crisis strikes, the IRC's emergency team swiftly activates to determine the most effective way to reach people in need.

🪖 Army

 

The NBU has a special fundraising account to support the Armed Forces of Ukraine. The account accepts foreign currency (US dollars, euros, British pounds, Swiss francs, Australian, Canadian dollars, RMB yuan, and yen). You can donate directly or follow easy directions to transfer funds.

 

Donations go directly toward logistical and medical support for the Armed Forces of Ukraine.

 

Launched in 2014, Come Back Alive is the largest foundation providing support to the Ukrainian Armed Forces. Funds are used to supply technology, training, and supplies to help save the lives of Ukrainians and the soldiers defending Ukraine.

 

Donations to Army SOS Citizen`s Initiative are used to purchase vital medical supplies to help the soldiers of Ukraine.

 

🐕 Animals

 

HSI is providing essential support and emergency funds to groups that are helping the Ukrainian people and the animals in their care. They're getting food and veterinary supplies to hundreds of animal shelters, veterinary clinics, rescue centers, and families with pets.

 

Tens of thousands of traumatized animals and their guardians are fleeing the conflict in Ukraine. PETA Germany, supported by the Global Compassion Fund, is on the ground, helping animals and their families escape to safety.

 

👶 Children

 

The Lumos team is working in Ukraine and neighboring countries to help children trapped in orphanages, and providing emergency food, hygiene supplies, and medical kits to keep the most vulnerable children in the country safe.

 

Save the Children has been operating in Ukraine since 2014, delivering essential humanitarian aid to children and their families. Your donation helps provide children and families with immediate aid, such as food, water, hygiene kits, psychosocial support, and cash assistance.

 

UNICEF response teams have been in Ukraine since 2014, delivering humanitarian assistance to communities. As the war continues, they're scaling up emergency operations to meet the most critical needs of children, like safety, healthcare, clean water and nutrition, and protection.

 

😉 Independent Fundraisers *

* We are not directly affiliated with any of the following companies, do your due diligence when donating.

 

Raising money for a car, night vision binoculars, and drones for Ukrainian Army.

 
Donate Supplies
Send equipment and medical supplies to Ukraine. Company "Help Razom" is sending flights and volunteers to deliver humanitarian, medical and military help to Ukraine. Help us gather more supplies for both refugees and the military.
Buy Medical Supplies for Ukrainian Army and Refugees
Send or bring items you ordered to the "Help Razon" location:
Help Razom 4310 Transworld Rd, Schiller Park, IL 60176 Phone: +1 (312) 975-5988
Donated? Let us know!
Make us proud!
We can't track donations - please let us know!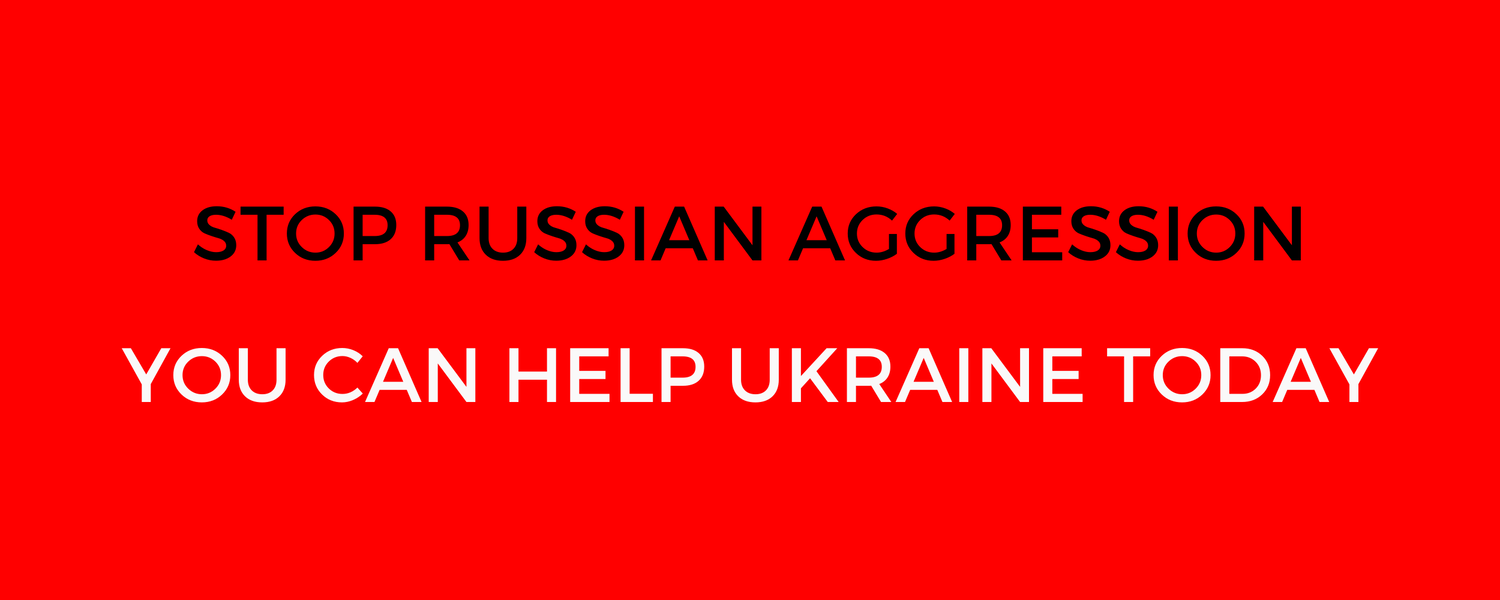 Chicago - Join us on Mat 1st!
VOLUNTEERS NEEDED TO HELP WITH THIS PORTAL We are looking for volunteers who can help us with various tasks.
Want to help? Apply here
.
⚠️ We are not directly affiliated with Meest any of the resources above. Please verify where and to whom you send money or supplies.
We are doing our best to help in this crisis, but please do your own due diligence.
Contact us
with any questions.